Founded in 1999, toXcel is committed to promoting and improving the safety, health, and well-being of people everywhere. We work with businesses, government agencies and communities to offer reliable scientific, analytic, technical, and regulatory services.
Headquartered in the Metropolitan Washington, DC region, with offices located across the U.S. and in the United Kingdom, toXcel brings worldwide expertise to challenging scientific issues in toxicology, environment, transportation, public health, and other domains.

2017 Society of Toxicology Meeting and ToxExpo

toXcel recently attended the Society of Toxicology meeting and exhibited at ToxExpo in Baltimore. We were pleased to meet with so many of our clients and laboratory associates during the annual meeting. We look forward to another successful conference next year in San Antonio.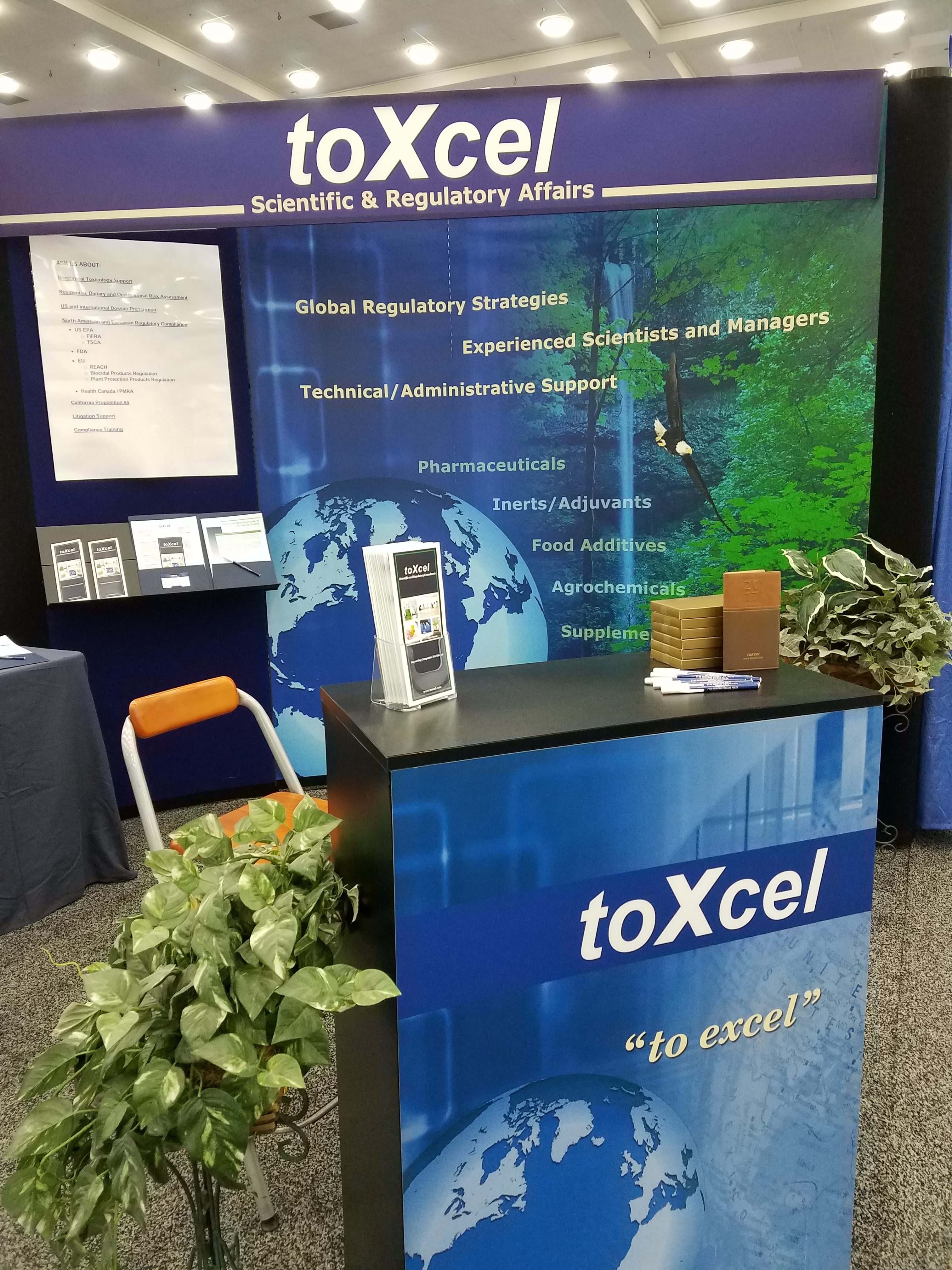 toXcel's Bryan Katz Speaks at NHTSA School Bus Event
On December, 1, 2016, Dr. Bryan Katz participated in the National Highway Transportation Safety Administration's (NHTSA) summit, School Transportation Safety: Thinking Outside the Bus.  Dr. Katz presented on two projects toXcel is leading for NHTSA: Camera Enforcement of School Bus Stop Arm Violations and Overview of Shoulder Belts in School Buses. Toxcel would like to thank Kristie L. Johnson of NHTSA's Office of Behavioral Research, John Marshall, Director of NHTSA's Safety Programs and Administrator Rosekind for the opportunity to present on these crucial research areas. Dr. Katz presentations are below. For more information and full video of the event, please visit NHTSA's overvew of the event.
Connected Vehicle Demonstration
On August 30, 2016 toXcel organized a demonstration on how Connected Vehicle technologies will benefit emergency responders. This event, held at Penn State's Larson Institute test track and in conjunction with the ITS Pennsylvania and Mid-Atlantic ITE Annual Meeting, featured two demonstrations: the Volvo Connected Truck and its automatic engine breaking system and Southwest Research Institute's Emergency Vehicle Alert application. Over 100 responders and transportation professionals attended the demonstration and rode in both the Volvo Connected Truck and in Southwest Research Institute's vehicles to see up close how the alert systems worked. The National Operations Center of Excellence (NOCoE) filmed the event and is providing the video to the left.
Thank you to NOCoE, Gannett Fleming, Volvo Trucks, Southwest Research Institute, Penn State, Pleasant Gap Fire, Tennis Towing, Skyline Technologies and WTI for all their help!